Christof Aichner
Unfortunately, this content is not available in your language at the moment. Showing original instead.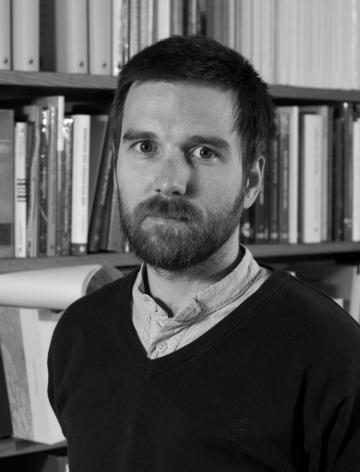 Biografia
Geb. 1982, Studium der Geschichte in Innsbruck und Zürich. Seit 2010 Mitarbeiter im FWF-Projekt "Die Thun-Hohensteinsche Bildungsreform 1849–1860", seit März 2015 zusätzlich Mitarbeiter im Projekt "LFU 350", einem Forschungsprojekt zum anstehenden 350-jährigen Gründungsjubiläum der Universität Innsbruck im Jahr 2019. Seit März 2015 außerdem Sekretär der Kommission für Neuere Geschichte Österreichs.
Ambiti di richerca
Universitätsgeschichte, Wissenschaftsgeschichte, digital humanities
Bibliografia
The Reforms of the Austrian University System and their Influence on the Process of Discipline Formation, 1848–1860, in: Sciences in the Universities of Europe, 19th and 20th Century (= Boston Studies in the Philosophy and History of Science, Vol. 309), 2015 (erscheint im April 2015).
Gem. mit Brigitte Mazohl und Tanja Kraler, Aspekte der Thun-Hohensteinschen Bildungsreform – ein "Werkstattbericht", in: Brandt, Harm-Hinrich (Hg.), Der österreichische Neoabsolutismus als Verfassungs- und Verwaltungsproblem. Diskussionen über einen strittigen Epochenbegriff (= Veröffentlichungen der Kommission für Neuere Geschichte Österreichs, Bd. 108), Wien, Köln, Weimar 2014, S. 195–220.
Gem. mit Brigitte Mazohl, La riforma scolastica di Thun-Hohenstein 1849–1860, in: Simonetta Polenghi (Hg.), La Scuola degli Asburgo. Pedagogia e formazione degli insegnanti tra il Danubio e il Po (1773–1918), Turin 2012, S. 179–209.
Die Selbststeuerung der Wissenschaft: Der FWF, in: Peter Biegelbauer (Hg.), Steuerung von Wissenschaft? Die Governance des österreichischen Innovationssystems, Innsbruck, Wien, Bozen 2010, S. 25–65.