Roberta Pergher
Unfortunately, this content is not available in your language at the moment. Showing original instead.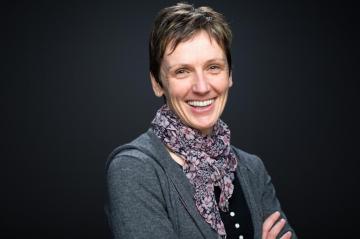 Biografia
Studium der Geschichte an der University of Michigan, USA; Fellow am European University Institute in Florenz und am Institute for Advanced Studies in Princeton, USA. Seit 2012 Assistant Professor an der Indiana University, USA.
Ambiti di ricerca
Faschismus, Kolonialismus, Erster Weltkrieg, vergleichende Geschichte.
Bibliografia
Mussolini's Nation-Empire: Sovereignty and Settlement in Italy's Borderlands, 1922–1943 (Cambridge: Cambridge University Press, 2018).
Giulia Albanese and Roberta Pergher, eds. In the Society of Fascists: Acclamation, Acquiescence and Agency (New York: Palgrave Macmillan, 2012).
"Empire," in Outside the State? The Politics of Everyday Life in Fascist Italy, edited by Joshua Arthurs, Michael Ebner, and Kate Ferris (Palgrave Macmillan, 2017), 179–204.
"Settlement, Sovereignty, and Social Engineering. Fascist Settlement Policy between Nation and Empire," in Settlers in Contested Lands, edited by Oded Haklai and Neophytos Loizides (Stanford University Press, 2015), 75–96.
"The Ethics of Consent—Regime and People in the Historiographies of Fascist Italy and Nazi Germany," Contemporary European History 24, no. 2 (2015), 309–315.