About the Journal
Journal of Comparative Regional History
The journal Geschichte und Region / Storia e regione (GR/SR) was established in 1992 as a bilingual forum for innovative historiography in the central Alpine area. GR/SR sees itself as a regional history project at the intersection of German-language and Italian-language cultures of science, serving for the discussion of regional-history-oriented and methodically innovative historical science. In the more than twenty years of its existence, GR/SR has made a name for itself as a journal for comparative regional history in both the German-speaking and Italian-speaking areas.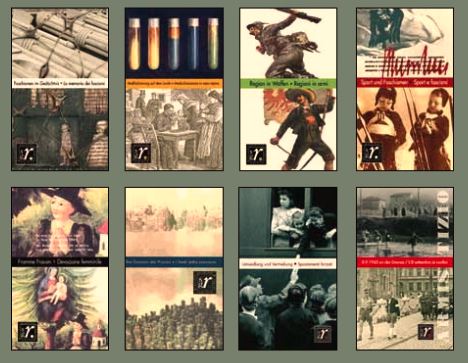 "Region" is understood as an open category that is not defined a priori but instead remains flexible and adaptable to the respective object of historical research and the applied methods. This concept leaves ample space for various historiographical approaches while simultaneously inviting comparisons on the basis of precise studies.
 
The journal is published with the generous support of: the working group Geschichte und Region/Storia e regione, the South Tyrol Provincial Archive, and (since 2016) the Competence Centre for Regional History of the Free University of Bozen-Bolzano.
Each journal issue comprises several sections: The first part of each issue is generally dedicated to a specific topic examined in different regional spaces.
In addition, the "Aufsätze/Contributi" section provides space for the publication of articles not connected to the focal topic. Usually written in either German or Italian, each contribution is accompanied by a summary in the other language. English abstracts of all published contributions can be found on the final pages of each issue.
The "Forum" section collects shorter texts on current topics, such as project reports or conference reports as well as thought-provoking essays.
Each issue is completed by a section with reviews.
Double blind peer review: Since 2013, submitted contributions are subjected to an anonymous, double-blind peer review process.
The journal is published semiannually by publisher Studienverlag.
Open access: Two years after its publication, the full text of each contribution is made available on the journal website provided that the respective author or authors have given their approval.